It's been a sad week. Actually that's an understatement, it's been a VERY VERY sad week. We lost Carrie Fisher, one of the funniest and creative people in the world. And just the day after, her mother Debbie Reynolds passed as well.
I came across a quote on twitter where Carrie expressed her love for reading. She was both a reader and a writer, and those were big parts of her life. So in her memory, I decided to make a new book list.
1. The Legend Trilogy
Female protag fighting a corrupt government that killed her family. Does this sound familiar?
2. Dumplin'
One of the things Carrie Fisher mentioned in a recent interview with Stephen Colbert was that Hollywood always wants women to lose weight for movies. I think she would have appreciated a body positive book like Dumplin'.
3. The Princess Saves Herself in this One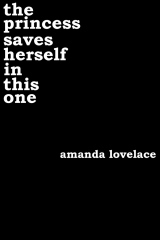 Because Carrie herself played one of the most iconic princesses of all time! this poetry book also talks about mental illness. Carrie became a big mental health activist after being diagnosed with bipolar disorder.
4. Far From You
Drug abuse was sadly something Carrie struggled with. Similar to Carrie, the main character in this novel also battles her drug addiction.
5. Any of Carrie Fisher's books!
And last but not least, definitely pick up some copies of Carrie's books. I haven't read one myself, but want to very soon!
My thoughts go out to Carrie's family and friends. May she rest in peace.